Infusible Ink project starters
Did you purchase a Cricut Mug Press last year and have lots of infusible ink transfer sheets but no ideas of what else to make this season? I've got tons of inspirational ideas to help you create gifts, projects, and fun designs. With just a few basic sublimation blanks you can create bookmarks, keychains, ornaments, wreath decorations, and water bottles. You can even branch out and do infusible ink shirts, license plates, or puzzles. If you can imagine it, you can probably create it with infusible ink and your heat press.
This post includes affiliate links. Some products were received to facilitate this post.
Infusible Ink project starters
When you are looking for new ideas for infusible ink projects, you can do a quick search for sublimation blanks. Sublimation is the keyword that will take you into a wide range of creative project ideas. If you can imagine it, then there is probably a sublimation blank product that will get you started on a new adventure.
Metal Bookmarks
Last summer I discovered sublimation blank metal bookmarks. You simply print and cut the rectangle shape. Use your Circut Easy Press and then attach the included ribbons. These are perfect to share with friends or include as gifts.
Ceramic Mugs
Ceramic White Mugs are the basic projects that people typically associate with the Cricut Easy Press. But don't think you have to only use white mugs. You can order colored mugs that enhance the print of the infusible ink patterns.
Metal Mugs
If you are looking for mugs with lids that are travel-friendly, then stainless steel coffee tumblers may be perfect for your project.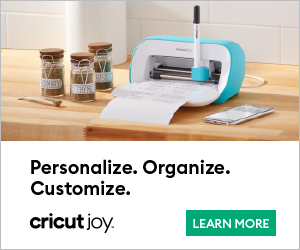 Skinny Tumblers
Skinny tumblers and water bottles are great for on-the-go adventures. They fit perfectly in the car cup holders and keep hot and cold beverages ready for hours.
Mason Jar Style Mugs
These mason jar style sublimation blanks are a fun shape and style to enjoy your infusible ink designs all year long.
Ornaments
You can buy sublimation ceramic ornament blanks or MDF wood ornaments. Remember that the ceramic ornaments take more time under the Cricut Easy Press than the MDF blanks. Use the ornaments as traditional Christmas tree ornaments, or repurpose them to decorate wreaths for Valentine's Day.
Keychains
Create keychain gifts or backpack pulls for everyone in your life with these easy sublimation keychain blanks. They come with the keychain blank, tassel, and keyrings.
And this is just the start of all the projects you can make with infusible ink transfer sheets! Just do some searching and get started crafting and creating! I'd love to see all the fun things you create!