"I'm Hooked" Canvas Tote with Cricut Vinyl
Now that I have discovered how much fun it is to use vinyl and my Cricut machine, I'm exploring new ways to personalize things in my life. I pulled out a white canvas tote bag that is perfect for carrying my current crochet project and decided to add a personalized message. Here's how to customize a canvas bag for your crochet tote!
This post includes affiliate links.
New to vinyl? Check out this one stop guide for everything you need to get started with Cricut iron-on. What tools you'll need. Best practices for weeding your material. Tools and tips for adhering iron-on to your base project.

Kelly's Cricut Quick Start Vinyl Guide
"I'm Hooked" Canvas Tote with Cricut Vinyl
Materials Needed

Create your Design
Use your Cricut program (or phone app) to create your design. You can order canvas tote bags on Amazon or pick them up at a local craftstore.
Measure your tote bag and decide how big you want your project to be.
Your design does not need to be a complex work of art. I chose a simple skein of yarn image, a crochet hook and then typed the words "I'm Hooked!"
Select your Vinyl
You can buy iron-on vinyl in every color and variation.  For this project, I chose a simple one-color design to keep it easier. *Check out this link to help you know where to buy cricut vinyl.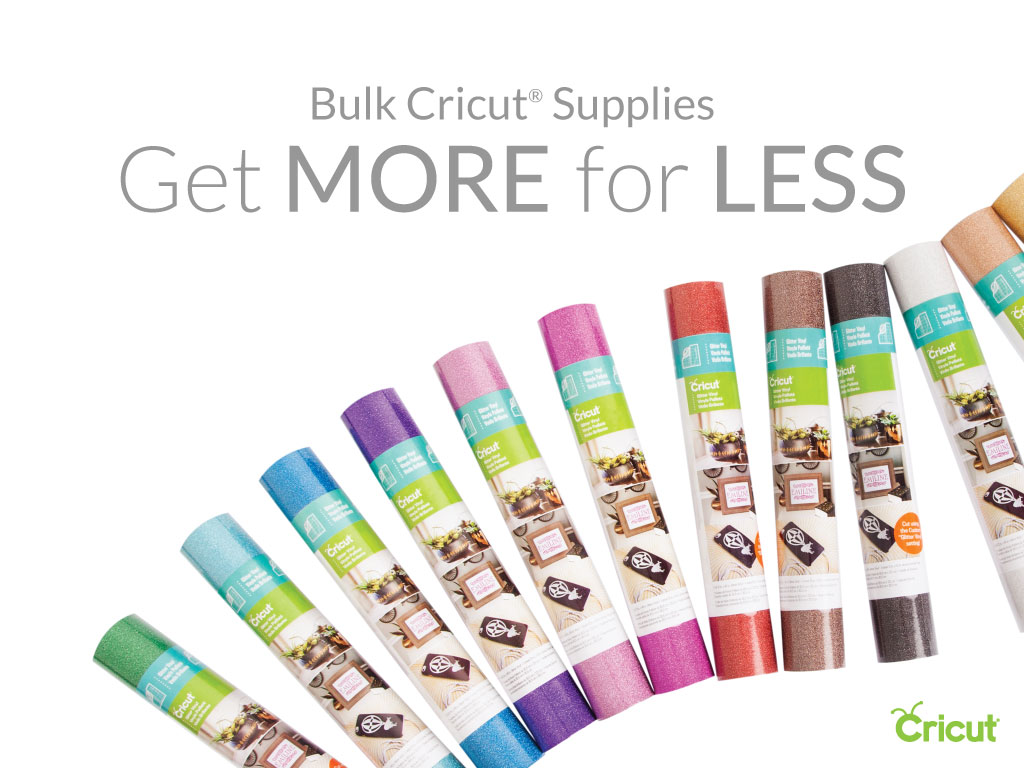 Cut Your Vinyl Design
When you are pleased with your design, then proceed to the cut stage. Don't forget to mirror your image before you cut so you can then iron it on your canvas bag. Click the make it button on the Circuit design program and follow the steps to cut the vinyl.
Weed the excess Vinyl
When the design is cut, you will peel off the extra vinyl so your design is still on the paper. Use a weeding tool to remove any small pieces (like the o's and a's, etc).
Apply the Design
Use your Cricut Easy Press to heat the canvas bag and then place your iron on vinyl design face down where you want to apply it. Check the heat settings on the vinyl to make sure you have the right temperature and time. If it doesn't adhere the first time, then just apply a little more heat and pressure.
Most vinyl suggests that you let it cool before removing the plastic but you should check the recommendations here before proceeding.
Display with pride
When you are done, enjoy showing off your custom canvas tote bag every time you leave the house with your crochet project in hand.
Though the vinyl is considered permanent, it is basically a fancy sticker. Treat the bag with gentle love when you need to clean it and wash by hand if necessary.
Have you personalized any canvas totes? Got any tips to make the process even better? I'd love to hear!
---
Looking for other fun craft ideas with your Cricut? Check out this idea to create custom water bottles with vinyl